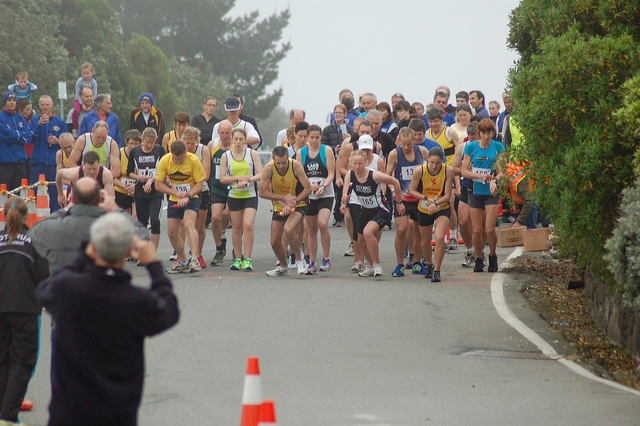 For those who haven't been involved before, this is the highlight of the club year, where we get to compete against other clubs from across NZ and the opportunity to show that we are the best! As well as being a fantastic team race over 7 stages, it's also a great social weekend as a club … not to be missed.
We're planning to send as many teams as we can and cover all grades if possible. These include Junior Women, Junior Men, Senior Women, Senior Men, Masters Women, Masters Men, Masters 50+ and Composite team(s) for those who don't make it into a competitive team. There are only 7 legs this year (6 for Juniors) – so competition for places will be hot!
Motel accommodation has been booked for all teams for the Friday and Saturday nights, and we'll have dinner together on the Saturday evening, and Lake City are organising an evening social function for later on. Accommodation is booked at Wylie Court Motel for as many as we need – so we should all be staying together. We'll have a meal together as a club on the Saturday evening, then to the social event that Lake City are putting on – should be a great night. On the Sunday morning we can have several departure times, depending on who wants to go for a run in the forest, breakfast at a cafe, or head home.
We'll be hiring a van for each team and these can be used to take us over to Rotorua on the Friday and return on Sunday. Since it's only a short travel, we can arrange a few options for departure time (so those who need to work on Friday can still do so and travel over after work). We'll have a mini-van per team, and there will be a couple of departure times on the Friday (30th September) from the clubrooms … one at lunchtime and one at around 5:30pm. For those not staying at Rotorua, you'll have to arrange to get over there early on Saturday morning to join your team.
Finally, costs. The final cost to each member still has to be approved by the committee – but the club will be heavily subsidising again, particularly aimed at encouraging people to stay for the weekend. As an indication, we are looking at approximately $100 per runner as your contribution (which covers race entry, minivan & fuel, accommodation for 2 nights, Saturday meal and the ticket for the social … so a great deal!). Those not able to stay for the weekend – we'll work something out.