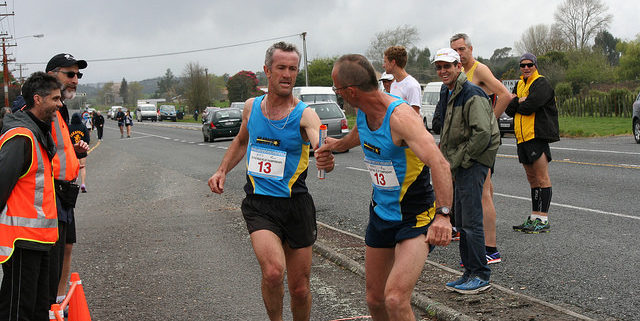 For those who haven't been involved before, this is the highlight of the club year, where we get to compete against other clubs from across NZ and the opportunity to show that we are the best! As well as being a fantastic team race over 7 stages, it's also a great social weekend as a club … not to be missed.
It's back at Rotorua again on Saturday 30th September, and we've booked the same motel that we stayed in last year (Wylie Court). We'd like to encourage as many people as possible to make the weekend of it, travelling over on Friday (either at lunchtime or after work) and coming back on Sunday 1st October. We'll have the usual team dinner on Saturday night after prize giving (there's no formal event social this year).
At this stage we'd like to aim for the following teams:
Junior Women (6 runners)
Junior Men (6 runners)
Senior Women (7 runners)
Senior Men (7 runners)
Masters Men MM40 (7 runners)
Masters Women MW35 (7 runners)
Open50 (7 runners)
Composite/Social (6 runners)
Please could you email John Crane (john.crane1@gmail.com) to express your interest.
Also, get in touch if you're interested in taking the lead on organising a team.
Important Information on Eligibility:
Previous members need to be joined by 18th August.
All runners (except Composite/Social Team) must be fully registered to run
Each person to do 3 events from the following:
8th July Sanitorium Hill
30th July NZXC Champs
5th August Sweeney Cup
19th August Waibop Road Champs
27th August Cambridge 10km
2nd September NZ Road Champs
9th September Red Stag Relay
10th September Whangamata 10k
16th September Club Road Champs
The Club Road Champs will be the final opportunity to qualify and will be given the highest priority when team selections are made. Parkrun or final club event can be used as a final fitness test one week prior to NRR, but only if the runner has already qualified
Teams will be named and selected straight after the Club Road Champs. Entries close the following day (17th September)
Runners can apply for  dispensation to this criteria as long as the selectors are made aware beforehand.
The cost is to be worked out, but as usual it will be heavily subsidised by the club and a great value weekend.
Finally, we'll keep you posted with regular updates in the Newsletter on how the teams are shaping up and the logistics for the weekend.
Cheers,
John