Hawks have been invited to attend Cambridge Harriers Club Cross Country event which is their Club Cross Country Champs event.
Sunday, June 27, 2021 at 1:15 PM – 2:45 PM
Keeley's Family Farm, 333 Tirau Rd, SH1, Karapiro
Please note Different Entry Point onto the property. This has been changed due to major safety concerns getting back out onto SH1 after the event. New address for accessing property is 77 Newcombe Road which can only be accessed from the road coming from Cambridge past the Golf Course. So please advise your club members to come through Cambridge not down Expressway. Newcombe Rd is a side Rd on the left before you go under the Expressway.
Please meet at 1pm ready for a 1.30pm Start. also note there will be a little longer walk to get to the starting point.
Afternoon Tea will be back at clubrooms after the event, everyone welcome, plate appreciated.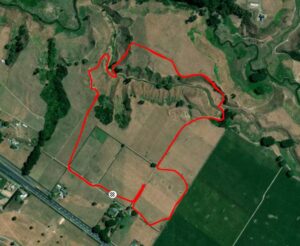 Access is via Newcombe Road, accessible only via Tirau Road heading out of Cambridge past the Golf Course.
Take the exit to the left marked Newcombe road and where there will be a Cambridge flag.