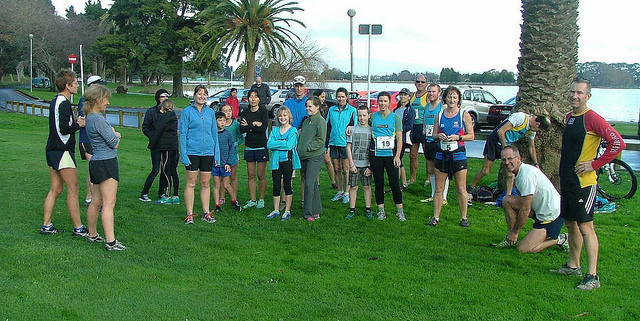 This will again be run in a School of Origin format (with teams based on what high school you did or do attend), and welcomes all secondary school athletes as well as members.
This event has been around for 5 or so years now. This is how it works. Each runner is put in a team according to which high school they went to and their age. To make a team, there needs to be at least 3 from the same school. In the event of insufficient numbers, teams are made up of regions, or countries, or even a world/international selection. All runners are counted in results.
Race options are either 4 or 6 km. After the race, your result will be run through the highly technical and complicated World Masters Association age grade calculator.
The team with the highest average score will be announced the winners for 2016.