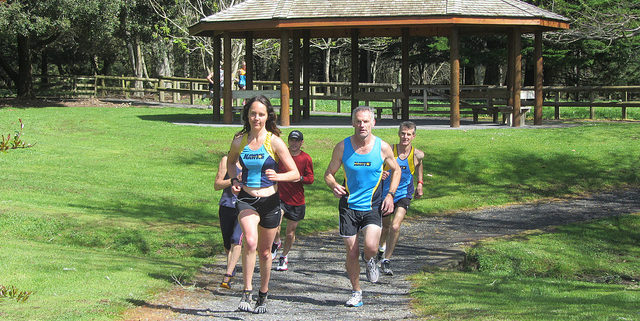 This is an interesting and challenging course, twisting through the 2.6 km of pebbled pathways of this beautiful reserve land.
Oops, almost forgot to mention the nice up-hill finish.
Road or trail shoes suitable.
When: Saturday 15 th June
Arrive: at 12:30pm at the Arboretum car park, off the end of Taitua Road.
What: We will select EVENLY MATCHED TEAMS of three runners each, from the people that attend. This will be a standard format relay of one 3km lap of the Arboretum for each runner.
We suggest you allow time to do a warmup / familiarisation lap.
Where: Taitua Arboretum (Directions….Take Whatawhata Road out of Hamilton, turn left into Howden Road . Then left into Taitua Road. Meet in the Arboretum carpark off the end of Taitua
Road.