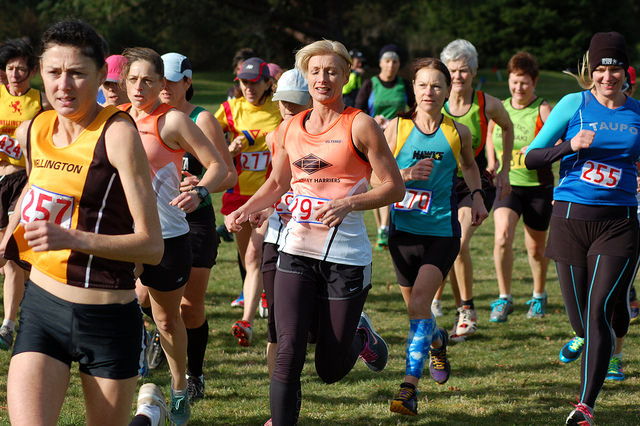 This is a great annual event, even for those who are not that comfortable running XC, as it covers rolling park-like grounds and is well drained underfoot. This event is open to all athletes. There is a huge turn out from clubs through out the North Island.  They have a club competition based on the runner's finishing place in each grade of which only club affiliated runners can contribute to a club's score. All club finishers count. So the more Hawks who run the more points the club earns.  This is an opportunity to bring the family and afterwards enjoy the nearby hot pools where the  prize giving is held up the road at the AC Baths and Taupo Events Centre.
Make sure you are there at least 30 minutes before your start time to collect your race number from the Hawks tent and have plenty of time to get warmed up and ready.  Race packs need to be picked up before 11 am, by you or by someone else.
Competitors will be issued with tickets that can be exchanged for a hot drink and muffin.