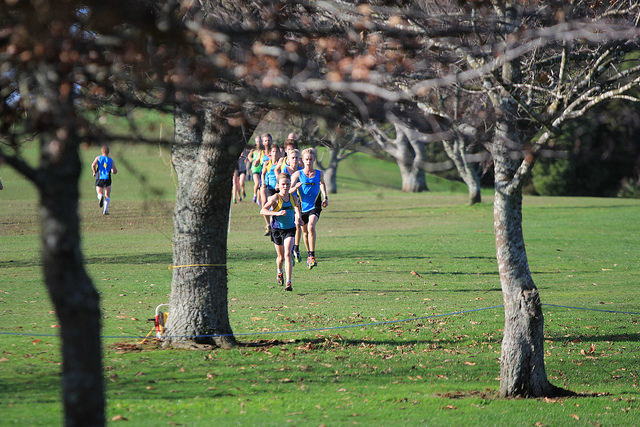 This is a major event on the club calendar each year.  Held at Minogue Park, meeting next to the miniature railway. The course covers a 3km lap and/or a 2km lap, with a 1km lap for the younger juniors. It is a challenging course with some hills and it can be wet and muddy. Suits Spikes or Trail shoes (or bare feet for the brave).
Programme as follows:
1:00pm Meet at Minogue Park
1:30pm Kids event – 1km for B10/G10 & Under
– 2km for B12/G12 & Under1:45pm Mass start for all the other races3km B14 & G14
5km (3k lap 1st) SW, MW, W16/19
6km (2x3000m) M16, M19, MM
9km (3x3000m) SMPlease bring along some afternoon tea to share after the races.