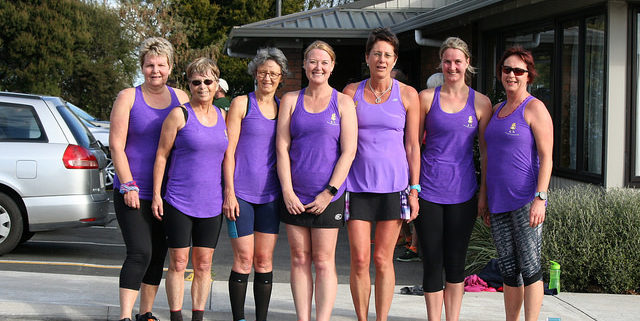 This is a very popular event on the Hawks calendar and brings in many who haven't attended the earlier cross country races.
At this stage using the course at Horsham Downs is unconfirmed due to the road works.
It looks like we will be able to squeeze 1 more year out of the Horsham Downs school course, but we will be reverting to double out and back of Reynolds Road because the paper road is now closed to public. As there is also a cycle race on at the same venue, we have changed to program slightly.
Handicap Road Race whereby each entrant has a starting time based on their estimated 5km time. Slowest start first.
Please bring a plate for afternoon tea
Event Program – Location to be confirmed:
12:30 –1 pm.  Registration
1:00 pm Boys & Girls U15   2 km.
1:15 pm First Sweeney Cupper leaves
2:00 pm-ish Most runners start
2:45 pm Afternoon tea and prizes (Please bring a plate)
Registration/ Late Entries
All runners and walkers collect a timing tag and CALCULATE their own finishing time from the table showing 5k times (and last years results)
Club runners will be given a numbered tag
Registrations – Non -club runners
Handicaps – Not required – Self handicapped
Base Manager – Graham Dudfield