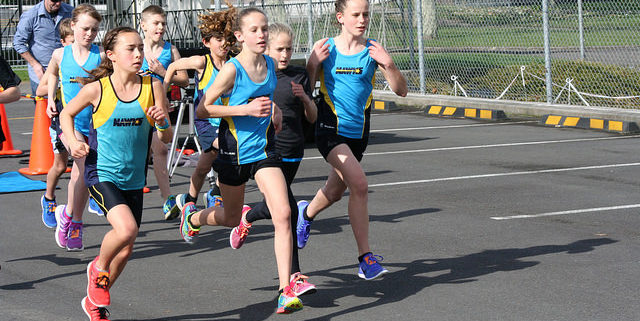 This is a very popular event on the Hawks calendar and brings in many who haven't attended the earlier cross country races.
Handicap Road Race whereby each entrant has a starting time based on their estimated 5km time. Slowest start first.
See the Hawks newsletter leading up to this event to confirm the location and course details.
Please bring a plate for afternoon tea
Event Program:
12:30 –1 pm.  Registration
1:00 pm Boys & Girls U15   2 km.
1:15 pm First Sweeney Cupper leaves
2:00 pm-ish Most runners start
2:45 pm Afternoon tea and prizes (Please bring a plate)
Registration/ Late Entries
All runners and walkers collect a timing tag and CALCULATE their own finishing time from the table showing 5k times (and last years results)
Club runners will be given a numbered tag
Registrations – Non -club runners
Handicaps – Not required – Self handicapped
Base Manager – Graham Dudfield