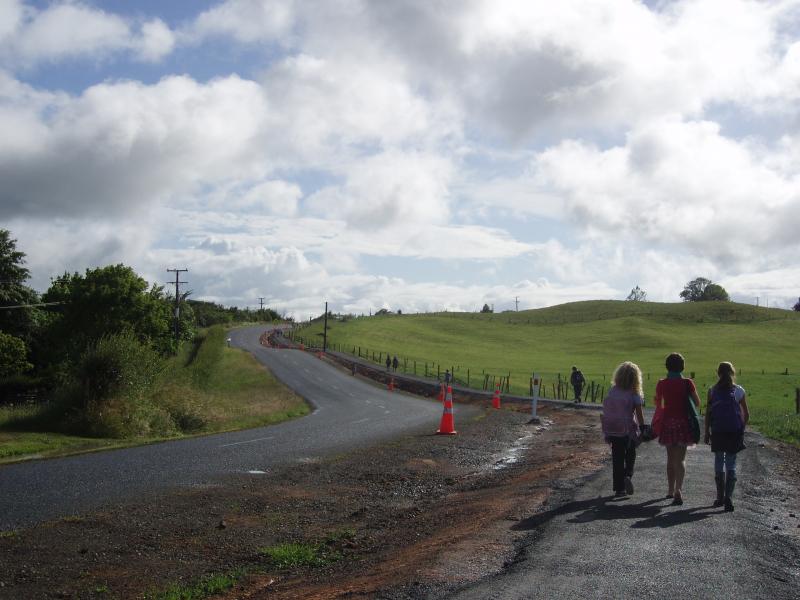 This is a very popular event on the Hawks calendar and brings in many who haven't attended the earlier cross country races. Handicap Road Race whereby each entrant has a starting time based on their estimated 5km time. Slowest start first.
Based at the Horsham Downs Community Hall which providing facilities for event signup, results / spot prizes and a shared afternoon tea.  Most years bib number collection is from generally 1 pm but arrive earlier, especially if you are a slower runner to have plenty of time to warm up etc.  Finalised details will be confirmed in the weekly newsletter.
Click here to calculate your start time: Sweeney SELF handicaps 2014
12:30 – 1 pm   
Registration Horsham downs Hall.            

1:15 pm        
Boys & Girls U15   2 km.        

1:30 pm        
Sweeney Cup 8km
Clock counts down
Most runners start around 2pm
2:45 pm
Afternoon tea & prizes at Horsham Downs Hall.  Please bring along a plate to share.