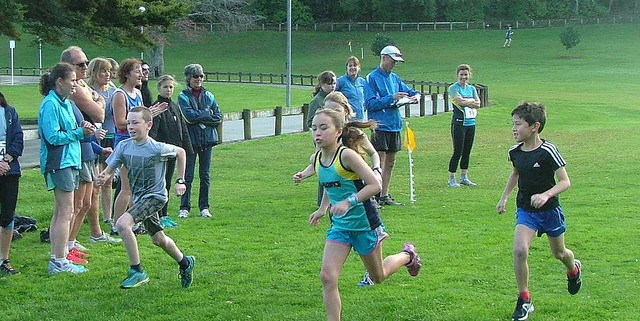 Race is 5k. Runners will be divided into 4 quarters from where they live.
West/east line is the Waikato River.
North /south is Whatawhata-Massey-Mill- Boundary 5th Ave out out to Raglan and Morrinsville either side.
You run for that quarter.
Scoring: 1 point for 1st, 2 for 2nd ,3 for 3rd etc. Team with the lowest points wins. In the event of uneven teams, they will be evened up to make it equal.
Agenda:
Club rooms doors open at 12.30
Pick teams and then Jog/drive to lake for 1.30
5k for adults at 2pm – 1 x 1km, 2 x 2km laps
1k or 2k options for kids but will race with the adults.
Bring a plate for afternoon tea