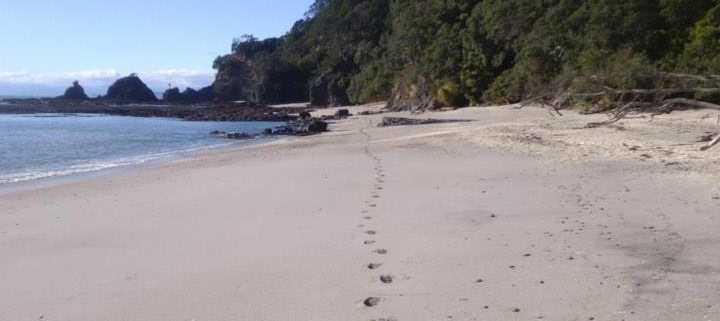 The Julians Berry Farm and Cafe Toi's Challenge in Whakatane on Sunday, 24 November 2019 is an annual 18km trail run and walk event which, along with Radio 1XX 18km and Robinson Law 6km fun runs/walks, is organised by the Whakatane Athletic & Harrier Club.
Tois Challenge 18km course follows the 'Nga Tapuwai o Toi' track, which literally means 'In the Footsteps of Toi', after the Maori chief Toi who ruled the area some 800 years ago. The trail twists up and down steep coastal hills and along two beautiful beaches, through stunning bush, up and down hundreds of steps, eased by stunning views of the sparkling Pacific Ocean and distant islands. This challenge can be taken on as a relay team of two people.
The Robinson Law 6 km fun run or walk is a quick but tough run/walk up steps and hills through the bush track known locally as the 'Birdwalk'. Once at the top, it goes back downhill to Rex Morpeth Park via the footpath down Mokoroa Gorge.