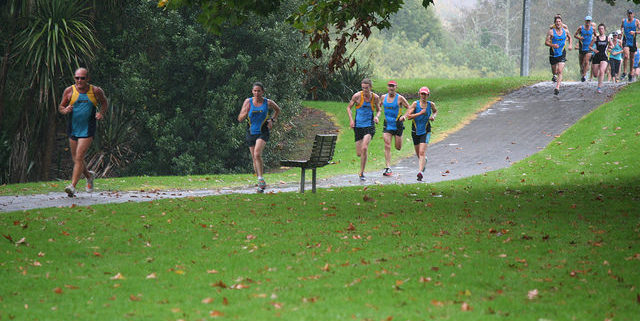 Trophy day is a handicap start, and is our traditional season opener. Not to be missed! Lots of trophies up for grabs, and you may just score one, forget, and then be pleasantly surprised at prize giving in October. What could be better?
This is a handicap race from the club rooms with a staggered start based on your approximate or estimated 5km time – so in theory, everyone should finish together. In the past there have been some very exciting finishes with the bulk of the field often only within 30 or 40 seconds. It's a great chance for those who aren't normally near the front to scoop one of the clubs most sought after trophies (…and to test your maths and timing skills).
In short: 5km handicap race. 12:30pm clubroom open; kids' races (shorter, non-handicapped) at 1:30pm, and adults handicap starting at 1:50pm. BBQ and drinks afterwards.