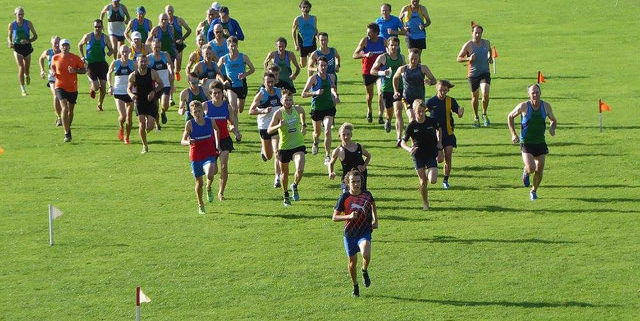 The venue for the 2020 Waikato-Bay of Plenty Cross Country Championships will be Waipuna Park Course, Kaitemako Road, Welcome Bay, Tauranga.
Cross Country Races for all ages and abilities in a park setting with testing terrain.
The first race is at 1:30pm, with the main race starting 2:30. Please note entry fees apply.
Entry Details: Entries are to be made online by Wednesday 29thJuly. Entries on the day will be available with an extra $5 late entry fee per person
Entries: Please enter online at: https://wbopxc2020.eventdesq.com/
Queries regarding online entries should be directed to: administrator@athleticswbop.org.nz
Course location / Description: The course is run at the often used Waipuna Park on a good surface with undulating terrain. The course is suitable for spikes.
Directions: The Venue is Waipuna Park, Kaitemako Road, Welcome Bay, Tauranga, parking is available on site.
Facilities: The venue has toilets on site. There will be limited cover of club tents/gazebos.
Prize-giving: Presentations will be held at the venue at approximately 3.45pm
Course maps: A 2 km lap is used with a 1km lap only for the U14 Girls/Boys 3km and the nonchampionship U10 race:
Hawks Past Results at the Tauranga Cross Country held on the same course
Please note to be eligible for Athletics Waikato BOP championship placing, athletes (including masters' grades) must be registered as a competitive athlete with Athletics Waikato-Bay of Plenty. Social registered and non-registered (unaffiliated) athletes may compete but are ineligible for Athletics Waikato Bay of Plenty championship placing or medals.