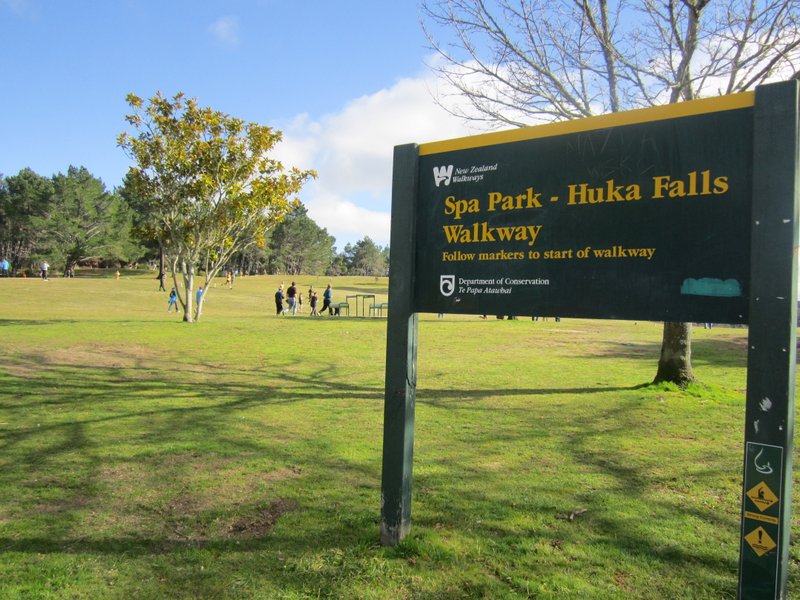 The venue for the 2016 Waikato-Bay of Plenty Cross Country Championships will be Spa Park Taupo.
Details as from WaiBOP website dated 13.6.16
Course location / Description: The course is run on the well-known Spa Park course, over undulating terrain. There is a good underfoot surface on laps of either 2km or 3km length.
The Venue is Spa Park, Taupo, parking is available on site.
Facilities: The venue has toilets on site. On the day entries and number collection will be on site at Spa Park.
Prize-giving: Presentations will be held at the Taupo Harriers Clubrooms, AC Baths Avenue, after the completion of the final event, no later than 3pm.
Eligibility: To be eligible for an Athletics Waikato BOP championship placing, athletes (including masters' grades) must be registered as a competitive athlete with Athletics Waikato-Bay of Plenty. Social registered and non-registered (unaffiliated) athletes may compete but are ineligible for Athletics Waikato Bay of Plenty championship placing or medals.
Grades: Where races are combined, the grades will be separated in the results.
Ages: Masters Ages are on the day, with results recorded in 5-year age groups from 35 years plus. All other age grades
are age at 31st December 2016.
Closing date: Entries are to be made online by 12th July. All entries after 12 July will be $5.00 extra per person. There will be no refund of entries after the early entry closing date. Entries will also be accepted on the day.
Entries: Entries can be made online at: http://www.enteronline.co.nz/index.cfm?page=EventDetails&id=5243
Sanctioned event Athletics New Zealand No: WBP 1608
Entries can also be made on the enclosed form, and must be accompanied by the entry fee applicable. Entry forms are to be forwarded to Athletics Waikato-Bay of Plenty Administrator PO Box 46, Hamilton 3240. Cheques are to be made payable to Athletics Waikato Bay of Plenty Inc.
Athletics Waikato-Bay of Plenty team to the National Cross-Country Championships – Auckland Sunday 7 August: The Waikato Bay of Plenty Cross Country team will be selected from those entered at close of entries for the championships. Athletes entering these championships must enter themselves via www.athletics.org.nz before the entry closing date.0101