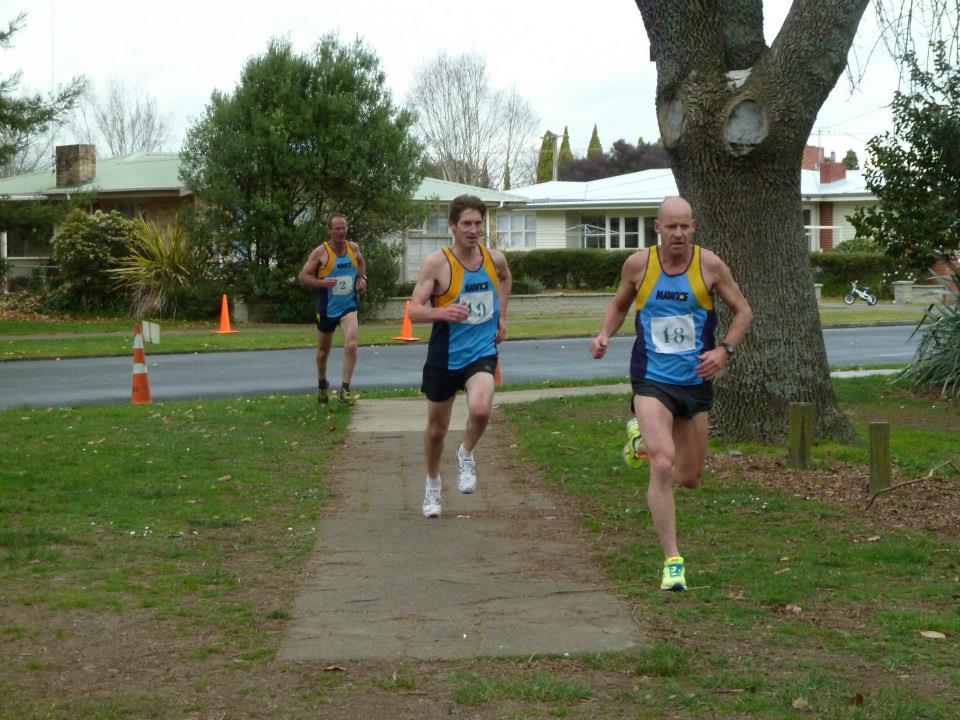 Popular long standing event and this year kicks off the start of the Road season and attracts around 30 teams from around the Waikato Bay of Plenty.  This is a quick 3.3km circuit clockwise around the streets and footpaths of Matamata.  
It is a great event organised well by a small club and has strong support from walkers attending the event too.
Teams of 5 for the men, 4 for the women and 3 for the U16s. Hawks always have a good turnout to this event. The event is open graded, Athletic New Zealand sanctioned, AWBOP approved and conducted under Athletics New Zealand rules. WBP# 1413
Entry details:
5 man team (includes M19, MO and MM)…………….. $50
4 person "Super Vet" team, 60+ (Men and Woman)…. $40
4 woman team (includes W19, WO and MW)….……… $40
3 person walk team (open)………………………………. $30
3 person school team (U12 and U16 Boys/Girls)……… $20
Hawks covers the above team cost for the 2014 road and cross country club members.
Late entry fee: $5 extra on entries after Wednesday 30 July

Prizes for first in each grade and spot prizes.