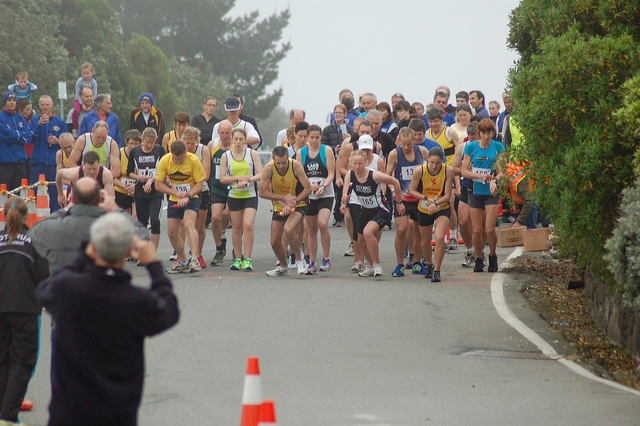 The National Road Relays is over the Takahe to Akaroa course in Christchurch this year. The race starts at the Sign of the Takahe and follows the traditional route through Governors Bay, Gebbies Valley, Little River and Duvauchelle to Akaroa. The Junior Relay, Open Masters over 60 and Corporate/Social grade will start at Allandale (start of lap 2 Senior Race) and finish at
Cooptown (End of lap 5 Senior Race)
A bus will take us from the Clubrooms to Auckland Airport, departing approximately 8:15am on Friday morning (5th October). Pickup is also available at Porritt Stadium at 8:30am.
Outward flight times are:
Depart Auckland at 11:40am on Friday 5th October
Arrive Christchurch at 1:05pm
Team vans are booked with Hertz to pick-up from Christchurch Airport (volunteer drivers needed please).
Return flight time is:
Depart Christchurch at 12:25pm on Sunday 7th October
Arrive Auckland Airport at 1:45pm
A bus will take us from Auckland Airport back to the Clubrooms, arriving back in Hamilton approx 3:45pm.
Accommodation & Saturday Night Meal
Accommodation for all the teams has been booked at the Lincoln Motel (where we have stayed for the last 2 years). This is in Lincoln, just outside Christchurch and fairly close to the start.
The Team Dinner on Saturday night will be at Lincoln University (within walking distance). This is included in the cost. Please let me know if you have any special dietary requirements.
Costs
The contribution towards the cost from each participant is $280 for Seniors & Masters and $230 for Juniors.
This covers …
All travel (bus to & from airport and return flights to Christchurch)
2 night's accommodation
Team van hire & petrol
Race entry fees
Saturday night team dinner