Distance: 6.5 through to 14km
Type: footpath, lake side path and road
This is the Hawks Thursday night run during the winter months.  Start from the club rooms and run up Tisdall Street, then run towards the lake to circumvent then return to clubrooms for 6.5km.  Can continue up Grantham Street and along Victoria street for distances of 10km, turn around or cross Claudelands Bridge, 12km turn around or cross Whitiroa Bridge or the final distance of crossing Fairfield Bridge to return running along River Road back to clubrooms.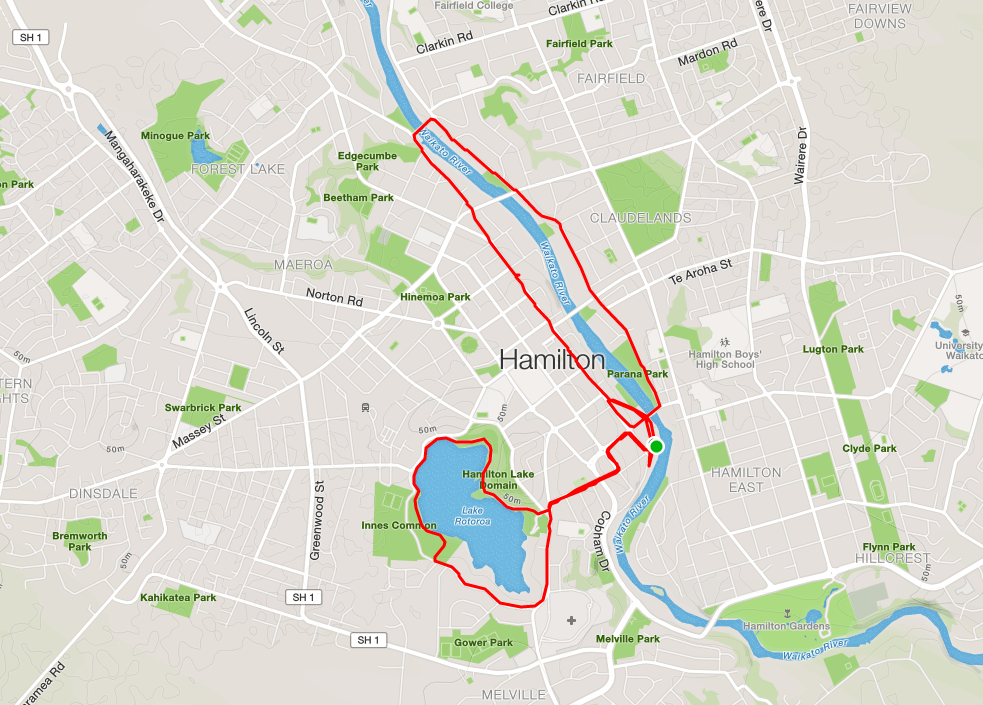 1
Hawks club rooms.
Start and finish here.
2
Turn around here & head back to club rooms to shorten run or cross over bridge to complete last couple of kms.
Extend the Run:
Do 5km by running from the club rooms along the river path to Cobham Bridge and back in time to join the Hawks heading off at 5:30pm every Thursday night. Different course during daylight savings months.
Start location and how to get there:
Run starts from the Hawks club rooms which are beside the Waikato River on Hillsborough Tce (Grantham St), Hamilton. The entrance to the club rooms is off the car park of the Boat Ramp.