Track News #1 24.9.18 – ARE YOU READY?
No.1 2018-19
2018-19 season (first club night Wednesday October 10th 6pm start at Porritt Stadium)
An exciting new season is about to start – here's a few key dates:
– 3 weeks of secondary school OPEN CLUB NIGHTS; Nov. 7, 14, 21 bring your mates!
– NZ secondary school championships DUNEDIN Nov 30 – Dec 2
– North Island championships (PORRITT) Dec. 15
– Classics: Jan 15 Cooks, Jan 18 Capital, Jan 26 Potts, Feb 9 PORRITT CLASSIC
– Waikato-BOP open championships Feb 23-24
– NZ open championships CHRISTCHURCH March 8,9,10
– North island secondary schools TAURANGA April 6-7
NEW COMMITTEE – we will introduce them to you over the next few weeks
NEW CLUB CAPTAINS – please make yourselves known to these three athletes who are keen to hear your story, listen to your requests and help you in any way they can…..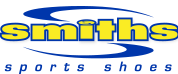 NEW SEASON SPIKES have arrived @ SMITH SPORT SHOES
Check out the excellent NB range at Barton Street, Hamilton
10% discount for HAWKS members ………………………………………

OFF SEASON: For some the Track and Field season never ended ???? congratulations to you all !!!
COMMONWEALTH GAMES on the Gold Coast saw; Camille Buscomb, Julie Ratcliffe (GOLD), Cameron French, Jake Robertson (Kenya based) all competing and Debbie Strange (coach), Paula Cole (volunteer official) all representing our club along with associate HAWKS member Ben Langton-Burnell in the javelin.
WORLD JUNIOR championships Tampere, Finland – Isaiah Priddey represented HAWKS and NZ in the 1500m.
OCEANIA – TAHITI in Nov. congrats to; Jaden Godz, Caroline Kolver, Sam Corbett
YOUTH OLYMPICS coming up soon in Argentina – Kayla Goodwin will compete in triple jump
EUROPE and UK saw Camille Buscomb winning 3ks in Ireland and Finland and Cam French winning 400m hurdles in Belgium Finland and UK. Camille also ran a couple of world class ½ marathons in Japan and England.

"FREE" HAWKS track and Field membership for 2018-19 season
The luck winner of this is ELLIE MILINA (this comes from an "early" registration last season) You can be a winner next
time by registering before end of October this year!
NZ T & F Championships in March on the new Christchurch BLUE track
HAWKS have booked 30+ motel beds for the Thursday-Fri-Saturday nights. If you
wish us to save 3 nights for you please contact, Jeanette as soon as you know.
Travel to Christchurch is YOUR OWN RESPONSIBILITY this year (watch out for cheap
flights)
We will have 2 vans available for Club transport in Christchurch
There will be subsidies for everyone that qualifies – watch for details to come!
Obituary – Barry Smith (life member) . A number of Hawks members and officials attended a celbration of Barry's life in August. Barry was a former NZ sprint champion and later gave back so
much to our sport. He was made a life member of our club this year. Barry together with his wife Jannette and 3 sons; Kent, Garon and Blair were all active members of our club. Barry was a
progressive president of Hamilton Athletics club (before the HAWKS name change) in the 1980s and was instremental in getting our first red rubber track (the original Grasstek track was black). He was President and Chairman of Waikato Centre. Thank you for your contribution to our sport Barry.
REGISTRATION for the 2018-19 season is NOW OPEN
This year there is a new system and you will have to complete this process and pay, on line. Visit HAWKS website, Track and Field section or click here
All registrations completed before October 31st this year will be in the draw for a FREE membership this year (so that would mean a refund) – lets do it soon!!!!
https://hamiltoncityhawks.co.nz/wp-content/uploads/2018/02/Porritt-classic_resized.jpg
383
512
Hawks | Admin
https://hamiltoncityhawks.co.nz/wp-content/uploads/2015/05/HamiltonCityHawks.png
Hawks | Admin
2018-09-24 08:00:22
2018-10-09 20:40:21
Track News #1 24.9.18 – ARE YOU READY?