Waikato BOP Cross Country Champs 2014 Results
The day started with a – 4c frost, all signs pointing to a firm track for a new course in Rotorua. The Hawks contingent on arrival were met with the sound of my dear colourful little friend Chris Corney on the microphone ( nice bright red pants ). Off the mike Corney as always talked up his Lake City club explaining the butt kicking the Hawks were about to get. I reminded him of the Waikato BOP champs some years ago in Cambridge where after a post race drink at the then Leamington tavern, and a trip to the Wholesalers where we were almost back to Hamilton when I had this strange feeling someone was missing, I calmly asked Corney, "didn't you have one of your kids with you today"? It appears  we had left him at the pub. What is even funnier is that we were made to swear not to tell the then current Mrs Corney. However he forgot to tell me not to print the story in their weekly news letter that she regulary read.
The course was a real back to the country , across uneven farmland with some challenging little rises, all in all a excellent venue. The junior ranks performed well, Donovan Farrell 4th in the Boys 10 race, Charli Miller running away to win the Girls 12 race and Emerson Deverell taking the youth woman  title with Grace Ritchie hot on her tail for 2nd  with Jordan Hitchcock 6th . A great turnout in the youth mens race with 5 Hawks in the top 7. There has been huge improvement with the hard training and commitment these dudes have been putting in. Harry Ewing 2nd followed by Isaiah Priddey 3rd , Matt Scott 4th  with Finn Myles and Sam Montgomerie 6th and 7th.
Jacob Priddey flew round the course to take the Junior Mens title.
In the masters Woman it was a welcome return to the two Bridgets battling it out with the senior Deverall joining her Daughter with a Waikato title in the Womans 45 with Karen McCready 2nd . The unregistered Bridget Ray meant the Women 50 title went to the fast finishing Maureen Leonard  proud mother of Zane,  the now fourth fastest New Zealander over the mile on the all-time list.
An outright win for me in the Masters mens grade after a tough battle with Ramblers Russell Lake and Marc Scott  taking 3rd in the masters 45.
Kevin Knowles cleaned-up all the 50 + masters with gold in the 55.
Senior Womans race saw Ramblers Sally Gibbs running the open race to continue her winning streak with Hawks Emily Roughan coming in 3rd for the bronze.
In the Mens race Tim Stewart and the "Jai Man" Davies-Campbell had a battle in the early stages before the in-form Tim ran away to take the win over a gruelling 12k and Sunil paced himself well to take 3rd place.
Report by Kent Hodgson
View Result here: WaiBOP Cross Country Champs Results 19th July 2014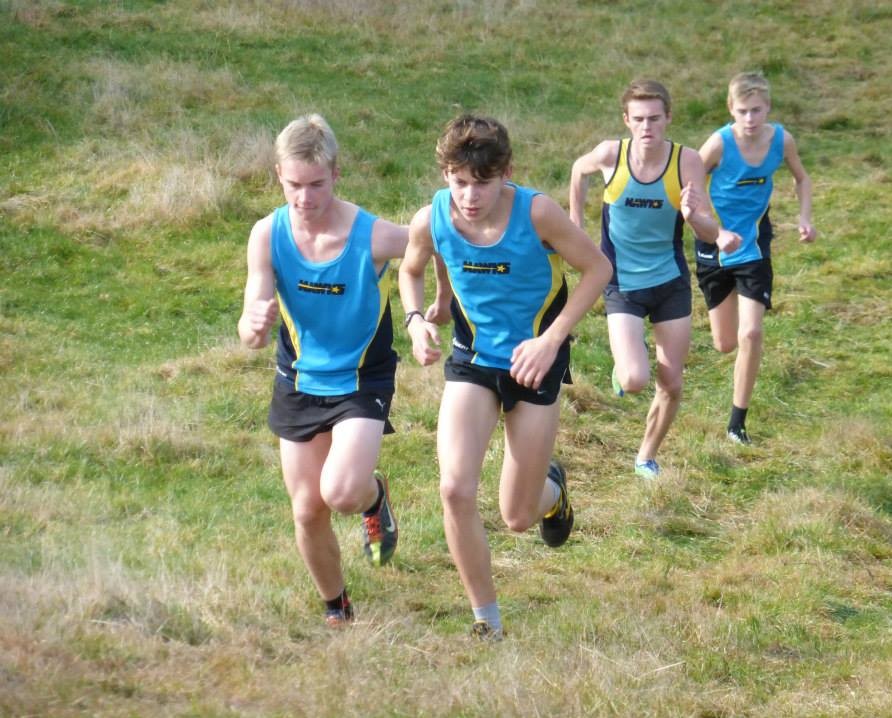 https://hamiltoncityhawks.co.nz/wp-content/uploads/2014/07/WaiBOP-XC-Photo-e1406105603156.jpg
718
892
Hawks | Admin
https://hamiltoncityhawks.co.nz/wp-content/uploads/2015/05/HamiltonCityHawks.png
Hawks | Admin
2014-07-19 16:30:28
2014-07-23 21:16:27
Waikato BOP Cross Country Champs 2014 Results