Training Sessions
There are many opportunities to train with Hawks in group sessions. Running at least some of your runs with others provides motivation, the chance for social contact, and gives the benefit of that competitive edge when extra effort is required.
Monday Nights – Womens group with Helen Hall-King 
Helen is willing to help guide "middle of the road" woman runners towards establishing some good training patterns in order to help you achieve your goals.  If you are looking to lower your times then she may be able to help you.  Helen runs group training sessions on a Monday night so please contact her by clicking here if you think she may be able to help.
Tuesday nights – Speed work with coach Graham Dudfield
5.15pm April to late September meet at the club-rooms.  There is always a great turn out each week for Graham's speed work sessions – come along and join in.  These are suitable for all pace groups and vary in duration and intensity. Typical sessions include 1km reps, hill reps, and interval work. Lots of (hard) fun and very, very popular.  Be ready to leave from club rooms at 5.20 p.m. sharp.
All types and all abilities catered for. Runners, triathletes, marathoners, ultra-distance runners, speedy or not so speedy – we group you into packs of similar abilities roughly based on your 5km time.
A group – 25min+
B group – 22:30 – 25Min
C groups – 20min – 22:30
D group – 18 – 20 Min
and the Others
Improve your speed and efficiency this winter. You won't get bored at these sessions. See you there.
Thursdays – Club-rooms open at 5.15pm with any announcements/notices at 5.30pm prior to the start, year round.  This is a social club pack run of 7-15 km for all pace groups with all groups leaving at the same time. For the safety of all runners, a committee member runs at the back to ensure no-one is left behind.
During the winter months we head off around the lake, back down to the club rooms and then back up Grantham Street, along Victoria Street, cross over at Fairfield Bridge to come back along River Road returning to the club-rooms. This course provides several options to shorten the run to fit within your training schedule or how you're feeling on the night.  Finish at the club-rooms and stay for a drink and snacks afterwards. Showers are available.
If you haven't run this before please make yourself known to other members to ensure that we match you to a runner of a similar pace. We suggest you contact a committee member via the website or Facebook to let us know if you are planning to attend for the first time or for more information.
Remember to be safe and wear your reflective clothing throughout the darker nights this season.
Club-rooms are located in the Grantham St boat ramp car park. See the location map on the main Road & Cross Country or the Contact Us page.
All welcome – we hope to see you there!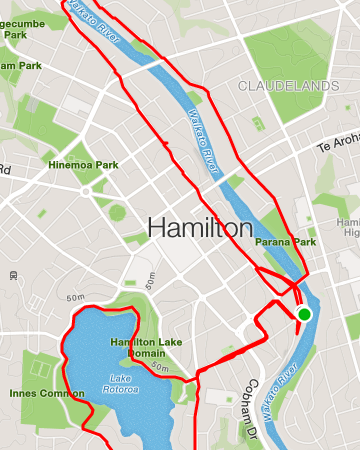 https://hamiltoncityhawks.co.nz/wp-content/uploads/2016/01/Hawks-Winter-Run.png
516
360
Hawks | Admin
https://hamiltoncityhawks.co.nz/wp-content/uploads/2015/05/HamiltonCityHawks.png
Hawks | Admin
2015-07-28 20:29:01
2022-03-28 16:53:20
Hawks Winter Course